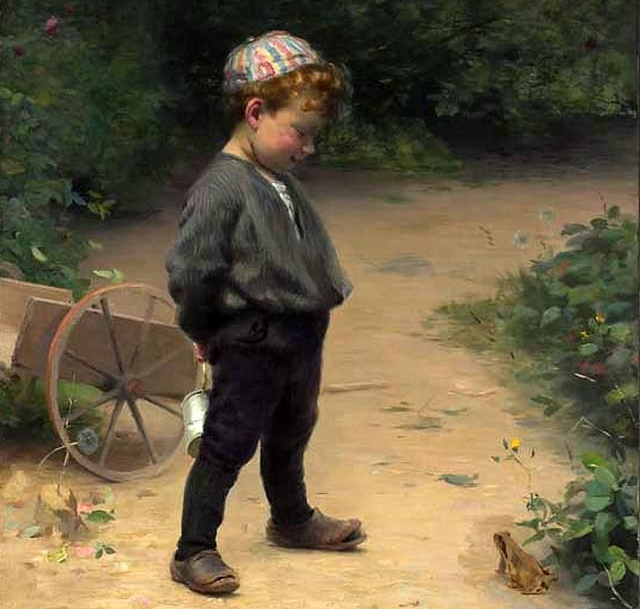 Musical Stage Company's - Reframed Series
The Preposterous Predicament of Polly Peel:
Book by Julie Tepperman
Music and Lyrics by Kevin Wong
Featuring: 
Andrew Scanlon, Kaylee Harwood, Eliza-Jane Scott
Orchestra:
Tara Litvack, Alex Grant, Tara Davidson
Musical Direction by: Tara Litvack
Synopsis:
At the exact moment of his Dad's death, eleven-year-old Paulie Peel was out exploring in the ravine behind his house, when he made eye contact with a very unusual, rather confident wood frog. At the funeral, Paulie reveals a surprising theory for his Dad's sudden and untimely "death" – a conundrum that only he, as his scientist father's trusted apprentice, can solve.
Julie Tepperman - Playwright
Julie Tepperman is an actor, playwright and educator, as well as co-artistic director (with Aaron Willis) of Convergence Theatre, thrice listed by NOW Magazine as the "Best Site-Specific Theatre Company in Toronto".  Past immersive Convergence productions: The Unending (amongst several "best of" critics' picks of 2015); the Canadian premiere of Sarah Ruhl's Passion Play (with Outside the March and Sheep No Wool; Dora Award for Outstanding Ensemble), YICHUD (Seclusion) (published by Playwrights Canada Press; Capital Critics' Circle nomination for Outstanding Production; one of NOW Magazine's Top Ten Productions of 2010); The Gladstone Variations (4 Dora nominations; #2 in NOW Magazine's Top Ten Toronto Productions of the Decade); AutoShow (one of NOW Magazine's Top Ten Productions of 2006) Selected acting: Julie has acted at theatres across Toronto, as well as two seasons at The Stratford Festival and Birmingham Conservatory for Classical Theatre Training. Favourite recent acting credits include: Radiant Vermin (Precisely Peter Productions), The Unending (Convergence); Still (Binocular Theatre); Tease (Crows' Theatre/East End Performance Crawl); Passion Play (Convergence/Outside the March/Sheep No Wool); Mr. Marmalade (OtM); Out The Window (The Theatre Centre). Selected playwriting: The Unending (a re-imagining of Strindberg's The Stronger and What Doesn't Kill You…); YICHUD (Seclusion) (Convergence/Passe Muraille/Magnetic North), I Grow Old (as part of The Gladstone Variations; Dora nomination); ROSY (as part of AutoShow); a re-imagining of the August Strindberg play The Father (Winnipeg Jewish Theatre). Julie was Playwright-In-Residence at Theatre Passe Muraille in 2010/11 with the support of the Canada Council.  Recently: BRANTWOOD – a 15hr. immersive choose-your-own-adventure musical that had audiences following characters all over an abandoned high school (co-created, written and directed with Mitchell Cushman, as part of Sheridan's Canadian Musical Theatre Project.)  Other: Julie was proud to be the Board President of Generator (generatorto.com) from 2015-2018 during the height of its transformation, and was humbled to be awarded a Harold in 2016 for her work in Indie Theatre. Currently/Upcoming: Julie continues to collaborate with composer Christopher Thornborrow and director-dramaturge Richard Greenblatt on Hook Up, a new musical work commissioned by Tapestry Opera (premiere production, winter 2019), as well as The Preposterous Predicament of Polly Peel with composer Kevin Wong, (commissioned by Musical Stage Company). Act One of …Polly Peel will be presented at The Toronto Fringe Festival in July 2018 as the recipient of the Paul O'Sullivan Prize for Musical Theatre.
Kevin Wong - Composer
Kevin Wong is a composer-lyricist, dramaturg, singer/musician, and Associate Artistic Director at the Musical Stage Company in Toronto, Canada. Training: Royal Conservatory of Music (Violin/Harmony/Music History); NoteWorthy (The Musical Stage Company, 2014); Composium (Theatre20, 2015). Selected past musical theatre writing: Recurring John: A Song Cycle (Toronto SummerWorks Festival 2014 / Chicago Musical Theatre Festival 2015); STAR!(ving): A Collection of Songs;  Misprint (with bookwriter Lauren Toffan, Women of Musical Theatre Festival 2016); Drama 101 (with bookwriter & co-lyricist Steven Gallagher, Bravo Academy 2017 / Etobicoke School of the Arts 2018 / Stage Door Academy 2018). Upcoming: In addition to the upcoming Fringe workshop production of The Preposterous Predicament of Polly Peel (with bookwriter Julie Tepperman), Kevin is beginning a new musical theatre piece with bookwriter & co-lyricist Nick Green entitled In Real Life.
Painting:Paul Peel (Canadian 1860-1892). The Young Biologist, (detail) 1891. Oil on canvas, 119.4 x 99.1 cm. Bequest of T.P. Loblaw, Toronto, 1933. Copyright 2016 Art Gallery of Ontario.